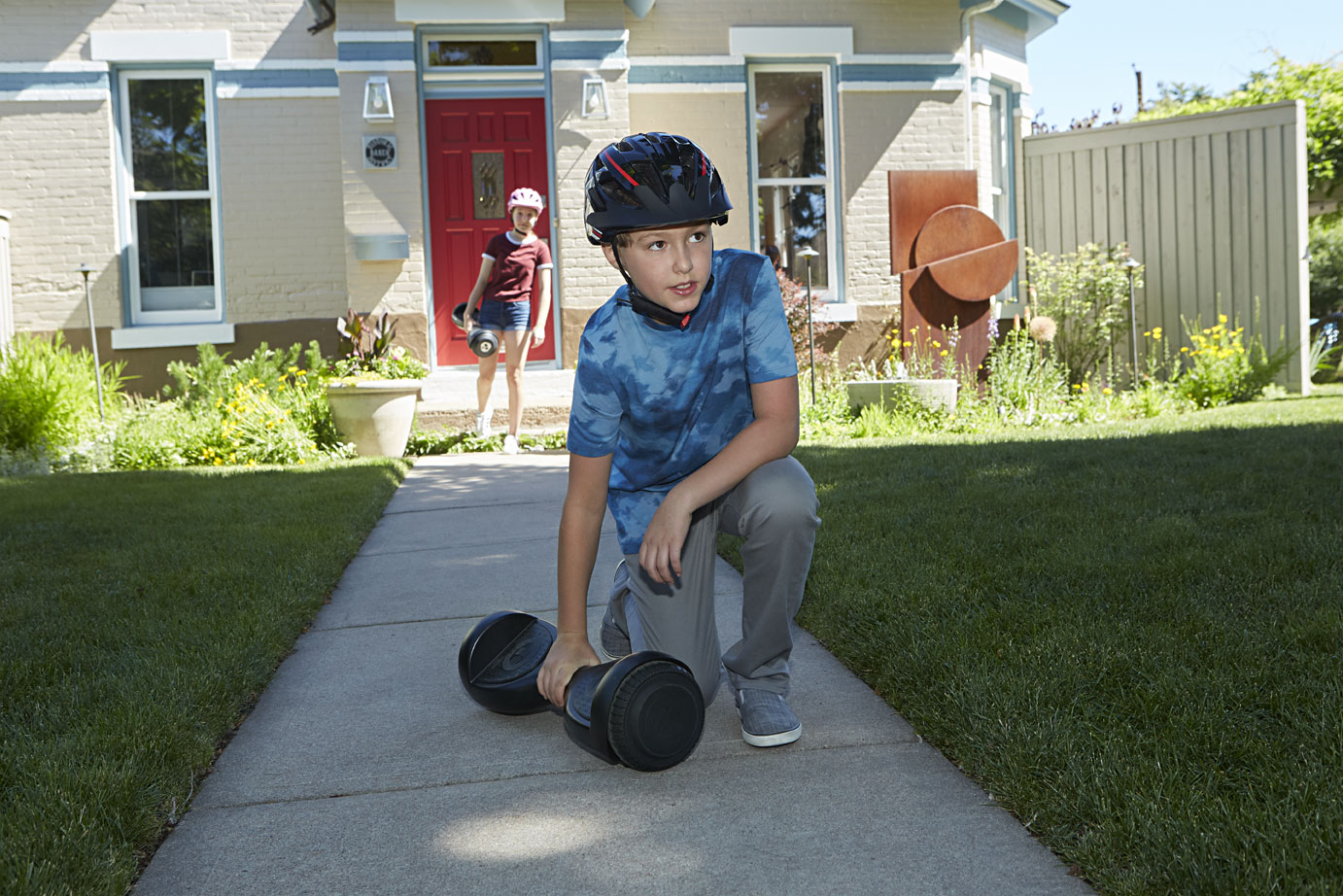 Lowest price ever——Flash
One of the GOTRAX® brand's most popular and best value for money.
Shop now
Our hoverboards come in a variety of sizes, features and colors so that everyone can find their perfect ride. Before buying one of our models, consider what features you're looking for so that you can be confident in your board.
Wheel Size
6.5" - The standard 6.5" sized wheels are great for riders of all types. This size wheel also allows for more dynamic turns and tricks. Minimum weight requirement for these wheels is 44lbs, and maxes out at 220lbs.
8.5" - The 8.5" wheels provide some additional support and make great transportation hoverboards.
Bluetooth
Enjoy bluetooth speakers on several of our hoverboards! This unique feature is great for riders of any age looking to have extra fun. Easily pair to smartphones equipped with bluetooth to play your favorite songs while you ride!
Chrome
A chrome coat hoverboard is guaranteed to catch some positive attention. These models look great on the move.
Off Road
Off roading on a hoverboard is great, just make sure you have the right board to do it with! Our Off-Road tires are the larger 8" tires with extra tread so they can handle tougher terrain.
Infinity Wheels
Don't get lost by staring into the wheels of some of our hoverboards. Perfectly placed LEDs and mirrors create and illusionary effect of infinite. They truly help you stand out on your rides.
Self-Balancing
The self-balancing mode on our hoverboards make mounting and riding 10 times easier. This feature is great for beginner riders.
LED Lights
Stand out even more when you ride on our hoverboards with built in LED lights that turn on while in motion.
UL Certification
All hoverboards from hoverboard.com are UL Certified. Products are continuously monitored and approved to ensure rider safety.